Message from Executive Chairperson
Dear Colleagues, Travel Trade Partners, Friends & Travelers,
Namaste! Greetings from Himalayan Landscape, Nepal!
When, Nepal first opened its snow peaks to the mountain climbers during 1950's, touring and trekking in Nepal was just a dream of those few alpinists seeking to climb the high mountains. Nearly after 6 decades now, this country has grown and become the total leisure and adventure tour destination for all the enthusiastic travelers & holiday makers from all over the world as it has successfully adopted the global trend of tourism culture in real. Since Nepal always offers the perfect blend of natural ambiance & world famous heritage sites depicting its modern history, it attracts the adventure seekers of all kind to luxury travelers worldwide. Personally, I believe that the high quality tourism not only belongs to exclusively to the top – end luxury travel sector but also belongs to the trend setting service of hygienic, eco – friendly & environmentally sound trips.
Our motto is to provide you the all aspects of the total touring options for your holiday- leisure tour, special interest tours and adventurous cum exploration tours. With the same concentration, we have been creating the ambiance of the "Smiling Holidays" for you since 1990. Therefore we are always committed to offer the full fledged all kind of travel and holidays related services to all our valuable clients.
Nepal, the country below the Himalayan Chain offers you one of the most exciting touring options exists in this region. This small country of beautiful landscapes will enthrall you with its unique Himalayan ranges, Nature's gifted mid hills, World Cultural & Heritage sites, Lake City beneath the Himalayan sanctuary, National Parks with wildlife safaris, Soft Adventurous Trekking, Mountain flights, River rafting, Bungee Jump, Rock climbing, Ultra light aircraft, Paragliding, sky treks and many more.
Because of our tremendous liaisons with the tour operators outside Nepal, we are again proud to offer you the all kind of touring programs in Tibet, China, Bhutan and India (including Sikkim & Darjeeling). Whether it is the ready – made tour package or the tailored one, we suggest you the best possible holiday options and help you taking right at the dreamed destination of your choice. Besides quoting the best rates & providing quality service we also offer additions, customized & specialized itineraries. As such, whether you are traveling alone or thinking of a group excursion we have the best remedy for your holiday tour requirements.
I wish you a good & memorable time during your tour with us.
Thanking You!
With Warmest Regards,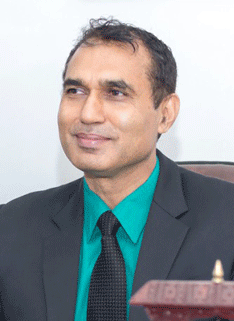 Narayan Prasad Pokhrel
Executive Chairman